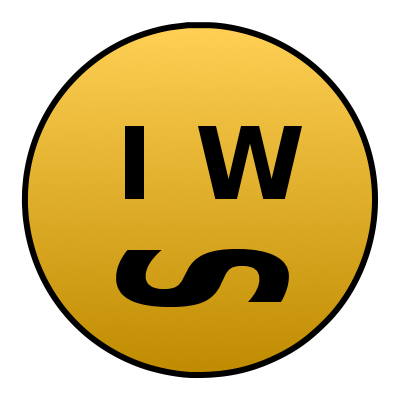 (.com)


Death is the solution to all problems. No man-- no problem.



- Joseph Stalin



The snake which cannot cast its skin has to die. As well the minds which are prevented from changing their opinions; they cease to be mind.



- Friedrich Nietzsche


The Patron of Insanely Witty Stupidity


A user connected to insanelywittystupidity.com. The user was presented with a solid, black back drop. The back drop was decorated with a handful of cheesy graphics and red, white, and blue text. "What the...?" the user purported to open air. The user was used to waiting thirty to sixty seconds for a web page to load. The user expected to be interrupted by an ad. Instead, the user read an introduction. It was sort of interesting. It described what the user was doing. The user squinted. "Huh."

"Are you wondering what this is??" the web page inquired. "It is a digital library of books, short stories, artwork, and software. It is released in the hope that it will entertain people-- people just like you." The user thought for a moment. The user's eyes studied graphics near the top of the web page. They were links to different types of media offered by the site. The user continued to read. "I hope you appreciate the work of Insanely Witty Stupidity. It is thoughtful and one of a kind. But, it is never what you expect." The user nodded. "I suffered for my work," the web page added. "Now-- it's your turn."

>:D



Witty News


11-26-2018:

After all-- you *do* realize the ban on cookies only applies to people in the European Union... read more

06-20-2018:

According to the grandfather paradox, if a person traveled into the past and murdered their grandfather... read more

06-06-2018:

The very idea that a single software suite can effectively protect a user from all viruses... read more

Old News


Hackers: Tired of Google's silly doodles slowing down your searching? Tired of Google trying to predict which results are relevant to you because you typed two characters and a space? Me too. Check out the Insanely Witty Stupidity Google Portal.

Looking for something on the web that's actually interesting? You can find my personal bookmarks here.

* Assume content on this website (and ALL websites) is for adults only. If that's a problem for you, hide in a corner until someone tells you what to do.
______________________________________________

Follow me on:

html revised 07-23-2019 by Michael Atkins.

The maintainer of insanelywittystupidity.com does not care if people duplicate this page-- as long as this notice remains intact.