Insanely Witty Stupidity "Source Code"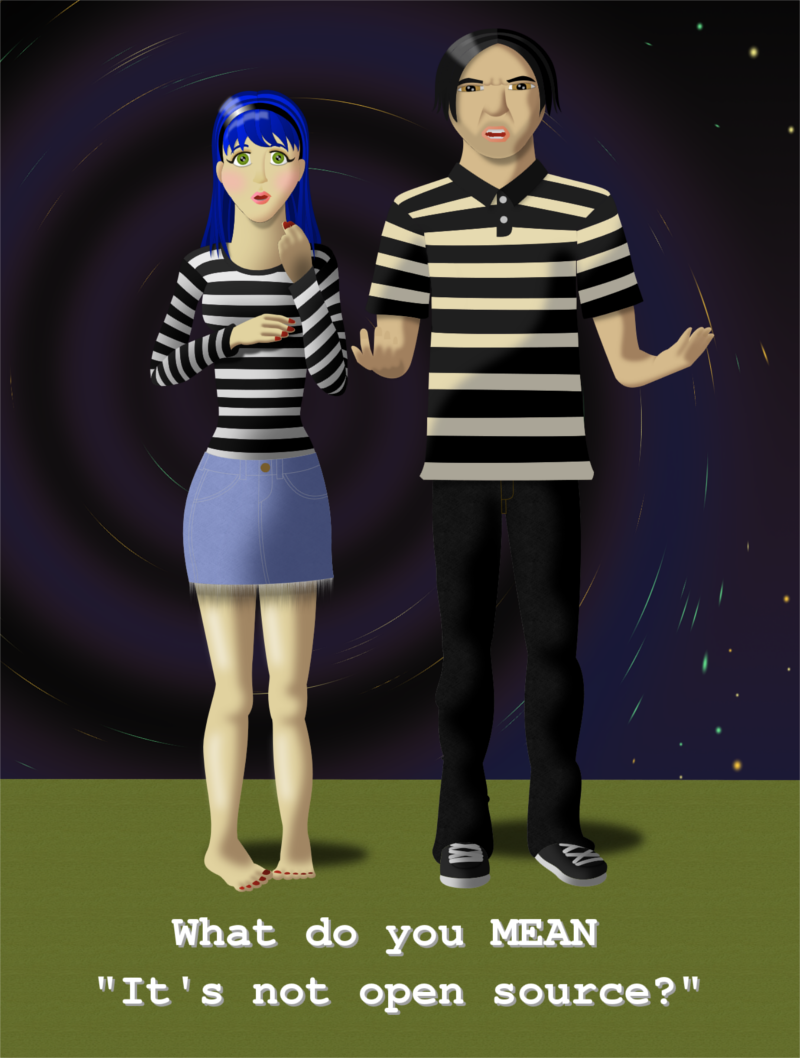 A Message from L.I.N. and Chuck
In the GNU tradition, the majority of my works are released open source. The exceptions are "R.G.K.," "Don't Go Upstairs," and "Hailey's Comet." Everything else is available under the conditions of open licenses. Why? Because patents are unconstitutional. A true capitalist ensures patrons have the right to obtain useful products. Prosecuting consumers for making existing products more useful inhibits competition. Forcing them to release modifications under a license is also inhibitive. But hey, it's a step in the right direction.

The archives on this page contain source for projects released under the terms of open licenses. If you're looking for source code for one of my programs, you'll find it in the same archive you got the binary from. These projects are released without implied warranty.
Home
Books
PHP
Pics
Shorts
______________________________________________

Follow me on:

html revised 07-23-2019 by Michael Atkins.

The maintainer of insanelywittystupidity.com does not care if people duplicate this page-- as long as this notice remains intact.